Keri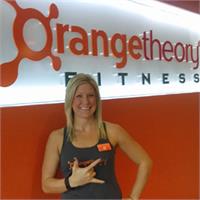 My name is Keri Witt. I was born and raised right here in Waco and am an NASM certified personal trainer. I have a fun-loving, crazy husband who keeps me on my toes and two amazing daughters. I love anything adventurous and active - especially outdoors!
WHAT DO YOU BURN FOR?
My family... and settting an example for them of the importance of incorporating health and fitness into our daily lives.
WHAT'S YOUR GUILTY PLEASURE?
Pizza - no doubt about it!
WHAT'S YOUR FAVORITE OTF EXERCISE?
This would have to be the Ultimate Burpee. I mean.... does it get any better?!
Keri is currently not instructing any classes.